I decided to build a quick garage facade diorama so that I could use this as a background for my completed cars. It's quite simple, built from two pieces of wood, cardboard and plastic pieces. I have then added a black wash for that dirty, used look and finished with tire marks on the floor.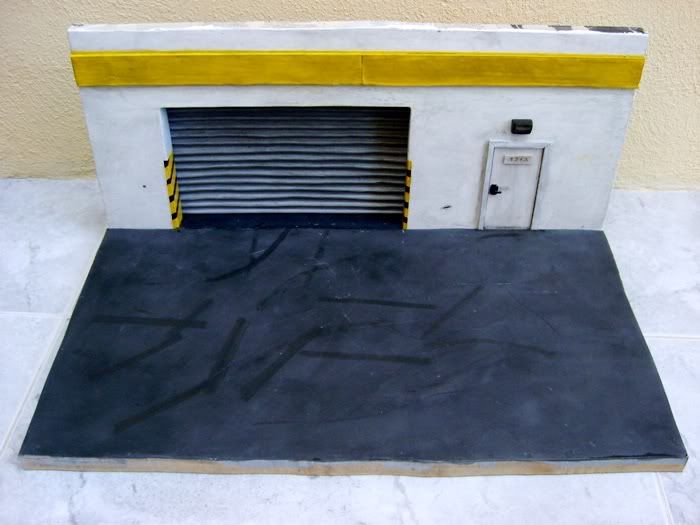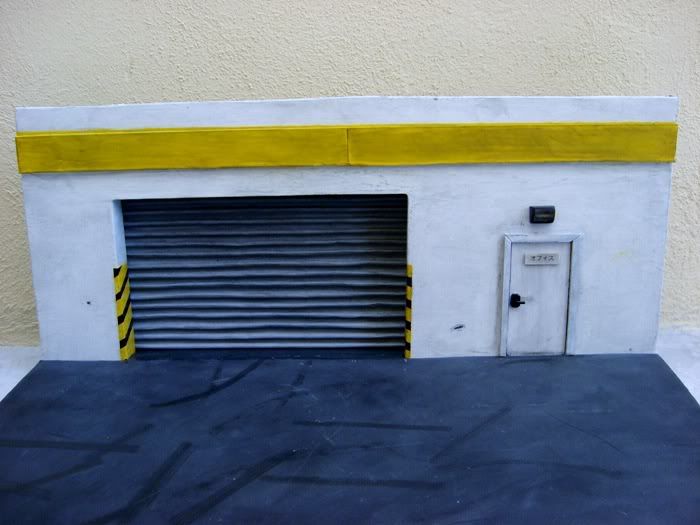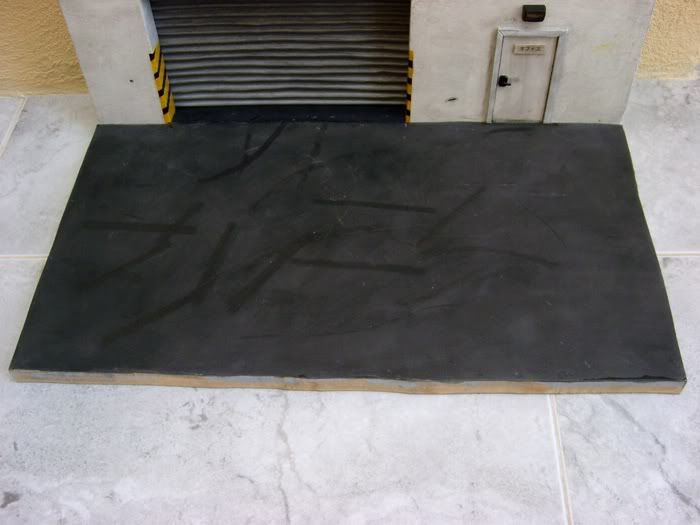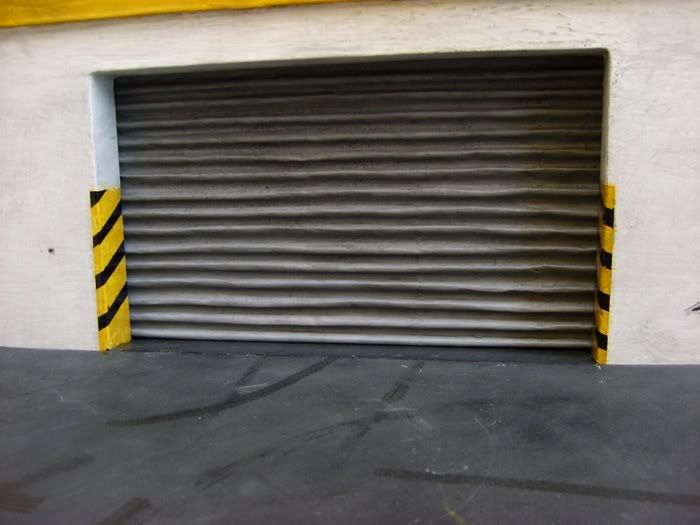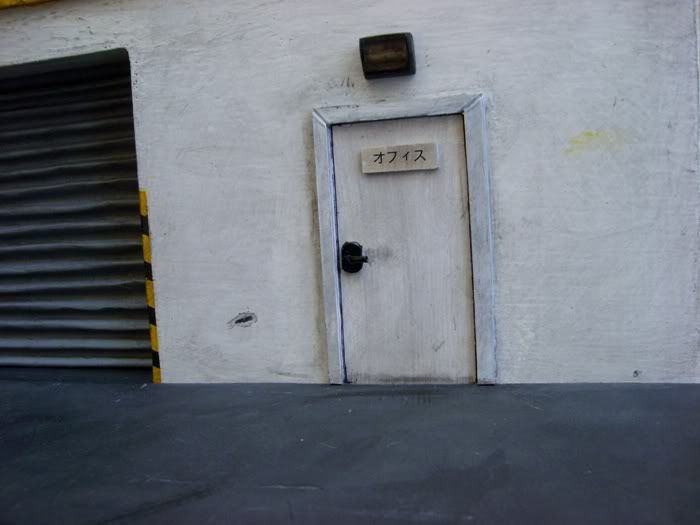 And here's a photo of my Nismo Z-tune sitting on it to give an idea of what pictures could be taken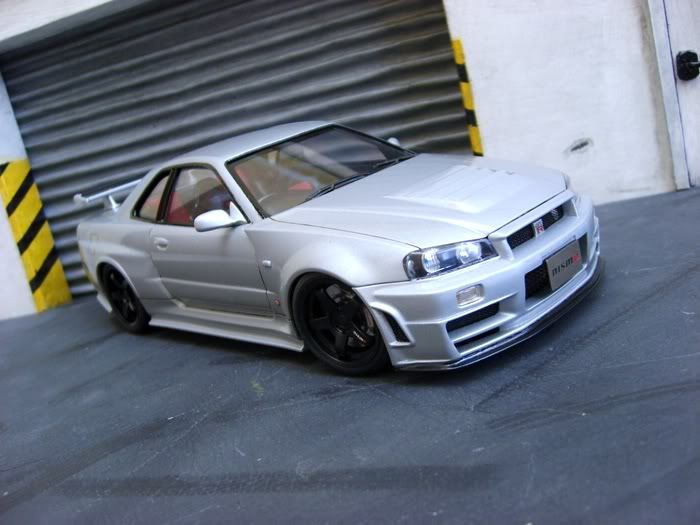 Then after completing the Vitz, I decided to give the garage diorama a fresh new look!

First thing to do was the floor where I bought this grey tarmac scatter to make the floor more realistic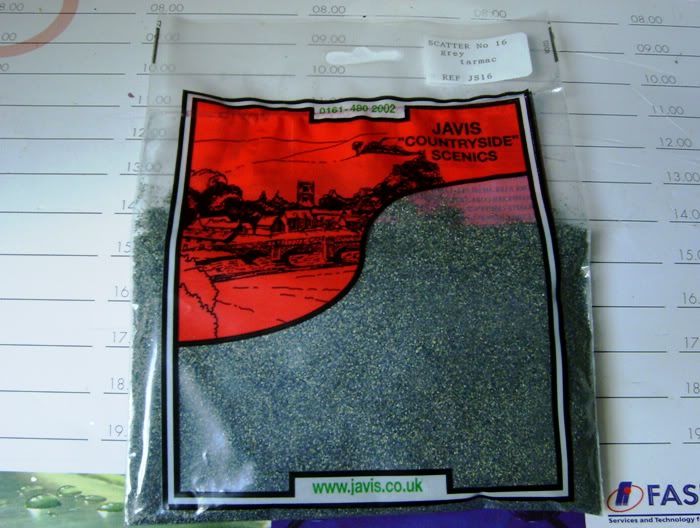 This was applied using PVA white glue to which I added several drops of black concentrated color so that it would have a darker color beneath the scatter and completely hide the previous tire skid marks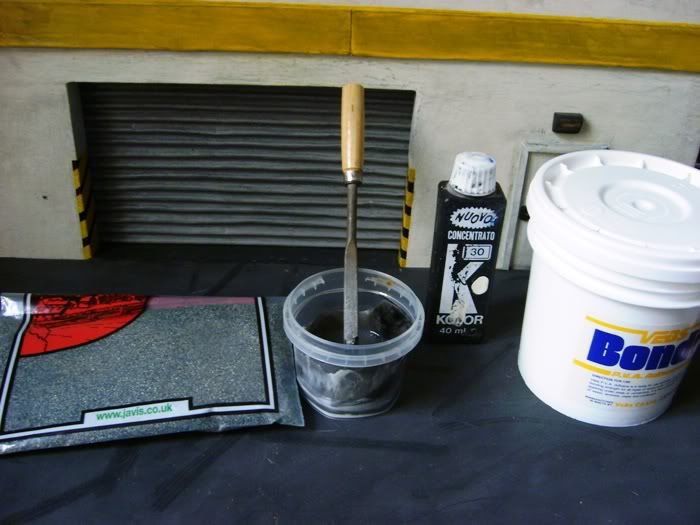 Here's the scatter being actually applied to the floor by dropping it onto the freshly applied glue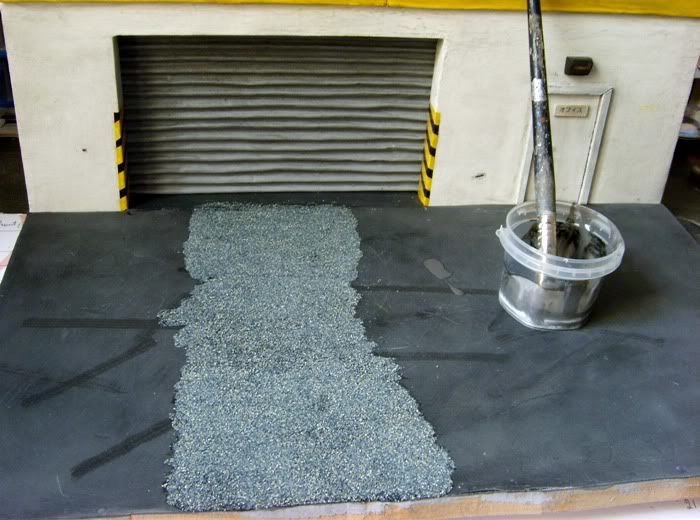 Finally, here's the finished floor with the scatter all applied and looking more realistic than before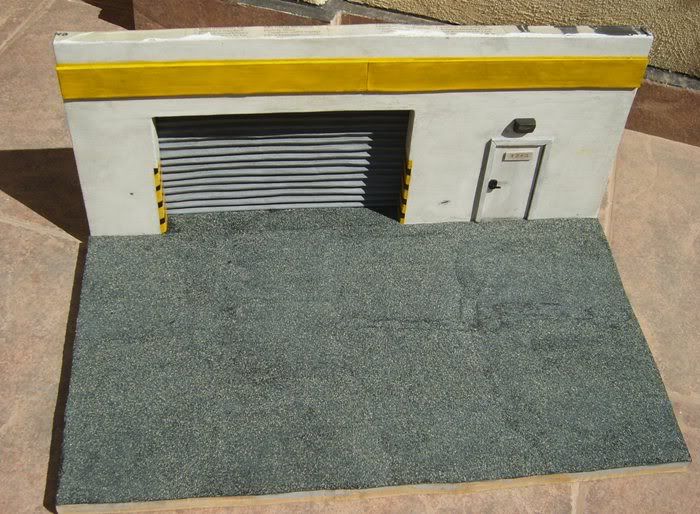 I also felt the need for a new side wall, so I made one out of wood and covered it using poly-filla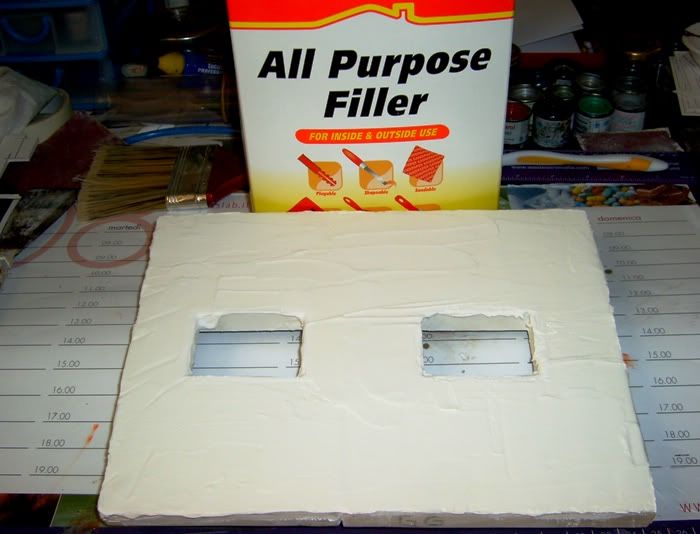 This was then detailed according to the larger wall and here it is all finished up and attached in place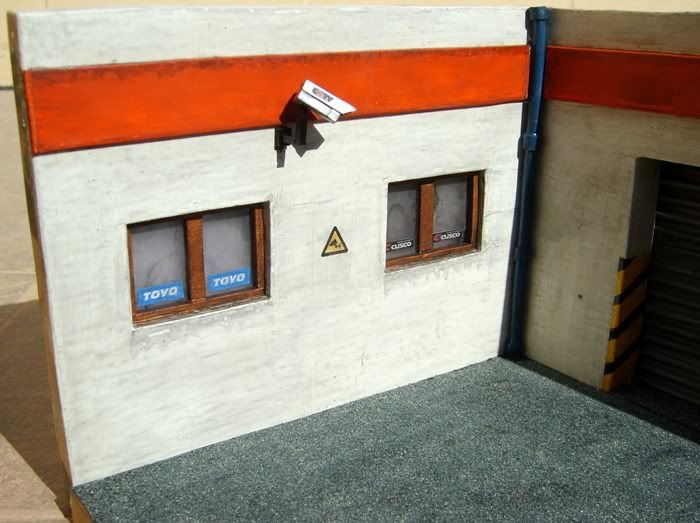 Details added were the windows, stickers, CCTV camera, water drain pipe and orange strip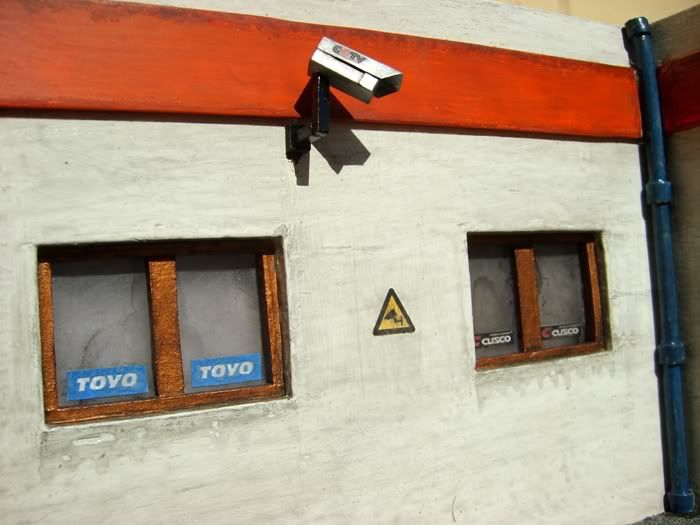 The larger wall also needed some tweaking, so I first filled the gap where the yellow strips were joined. This was then painted orange instead of the weathered yellow it had before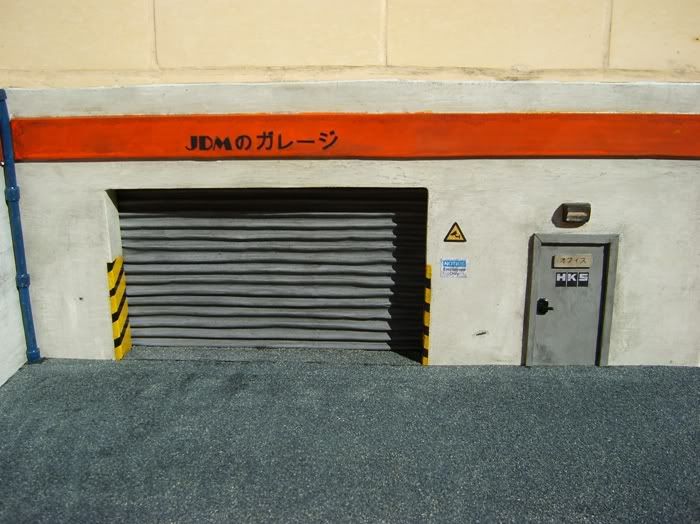 The office door was painted grey. HKS, camera and notice stickers were also added.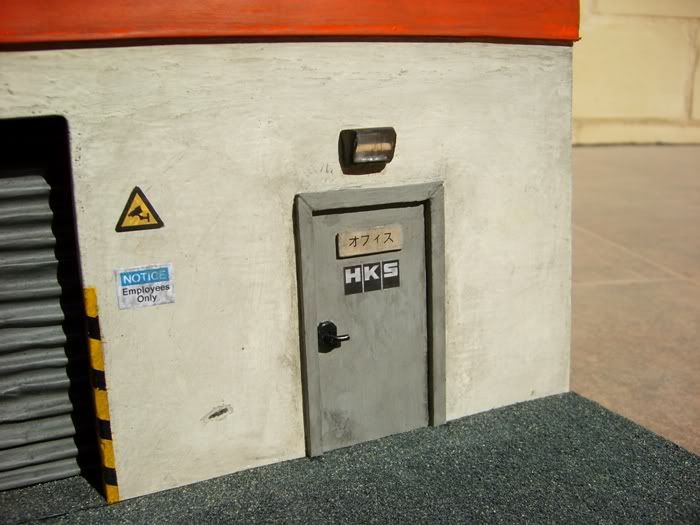 The garage door got a Japanese writing on top of it (saying JDM garage) giving it that JDM look
And finally here's the all finished refurbished version of the garage diorama background!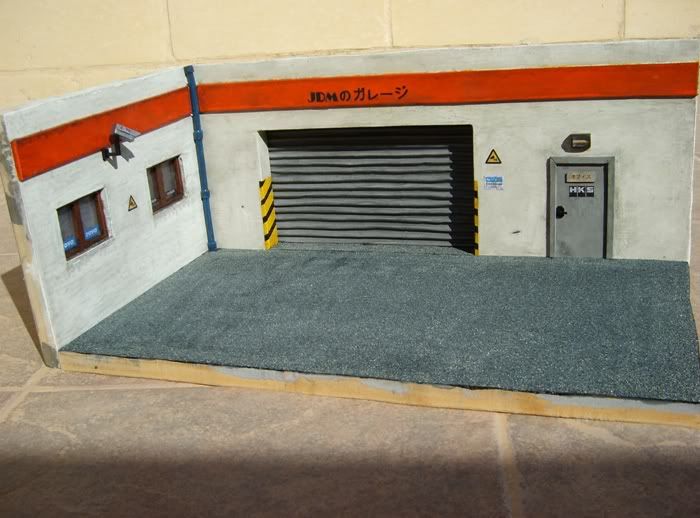 Another thing I added was a black box behind the garage door. This gave me the possibility to leave the door half open and gives the impression that the car is actually coming out of the garage.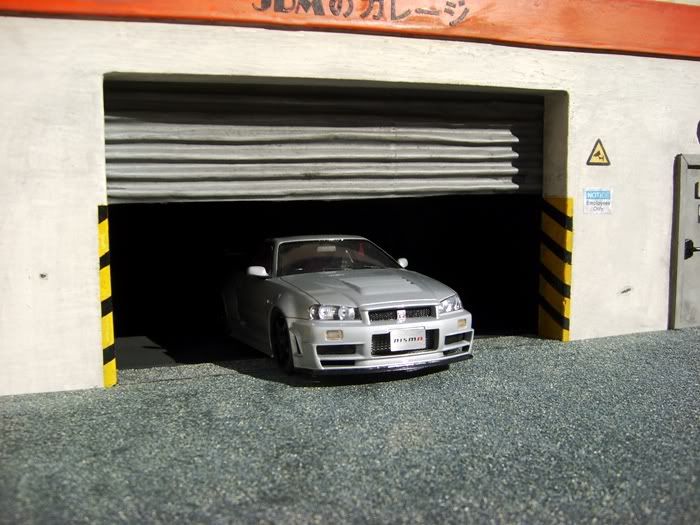 In fact, here's the Nismo Z-tune coming out for the photo shoot!!
Finally, here's an example of what type of pictures could be taken using this garage diorama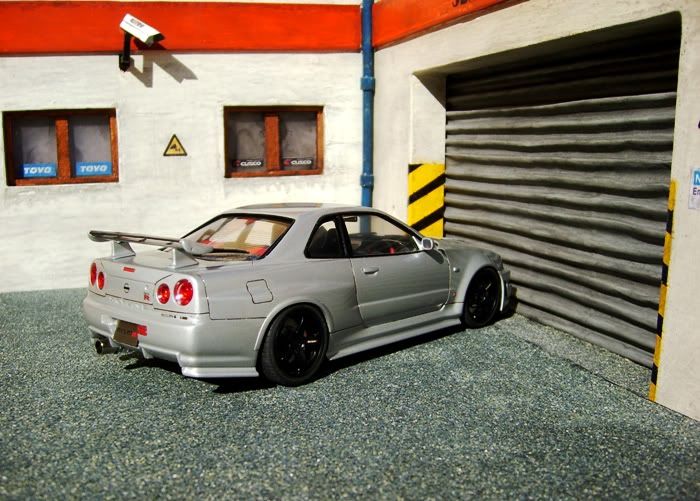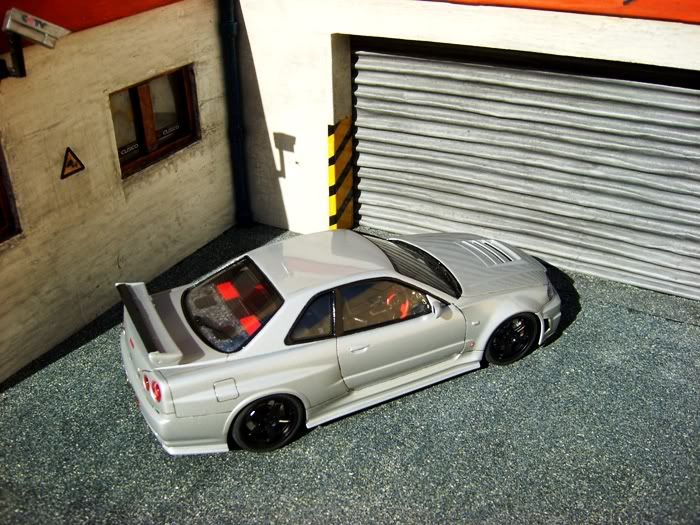 Thanks for looking. Click here to be directed to the Home Page.